The idea of this ministry came up originally in summer 2014. It was borne of the reality that people need one-on-one dedicated support, encouragement, and guidance through the challenges of life they experience.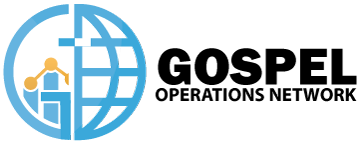 There was a desire of personally investing in providing dedicated support to hurting people. Later, this motivation evolved to incorporate promoting and supporting those whose professions are to care for hurting people and people facing emotional and spiritual challenges. Caring for others has always fit with who we are as Christian believers in very real ways. We wanted to see more focus placed on individual support and so we began to look for ways to bring about that emphasis of one-on-one development. The search ultimately resulted in the birth of this organization. Another equally important component that factored into the formation of Gospel Operations Network is the belief that additional platforms (channels) can allow fellow Christians and lay people to use their gifts in building the body and impacting their community for Christ. This belief is based on the realization that there are a lot of gifted individuals within the body of Christ. Some gifts we consider as the traditional spiritual gifts and some which are not classified as such. For example, there are brothers and sisters who are successful business persons or who are financially well-off. There are those who are talented in the fields of administration and technology. The reality is there are lots of talents/gifts within the body and so finding and providing platforms for more of the talents/gifts to be used in constructive/edifying ways were also at the root of Gospel Operations Network.
Vision Statement
To be a long-term and active partner with caring individuals and agencies in supporting the social, economic, and spiritual development of underprivileged individuals and communities
Mission Statement
To promote Christian discipleship through teaching, training, experience, and ministry evaluation by partnering with Christian churches and other organizations.
Goals
Partner with local individuals from the African diaspora and organizations that are led by people from the African diaspora
Assist local nonprofits, churches, and/or businesses with the development of effective strategic plans 
Grow the capacity of local nonprofits, churches, and/or businesses to serve, educate, and disciple others in their communities 
Increase operational efficiency and accountability of local nonprofits, churches, and/or businesses
Objectives
Providing affordable consulting and coaching services to nonprofits, churches, and businesses in the Raleigh-Durham area
Offering education assistance, job training, life skills, and Bible guidance to people in the local community
Training organizations and churches to leverage their cultural competencies to increase their capacity
Assisting with the development, execution, and/or outsourcing of organizational assessments to measure operational efficiency and accountability
Building the financial, functional, and networking capacity needed to offer programs and activities to benefit the local community and organizations led by people in the local community.